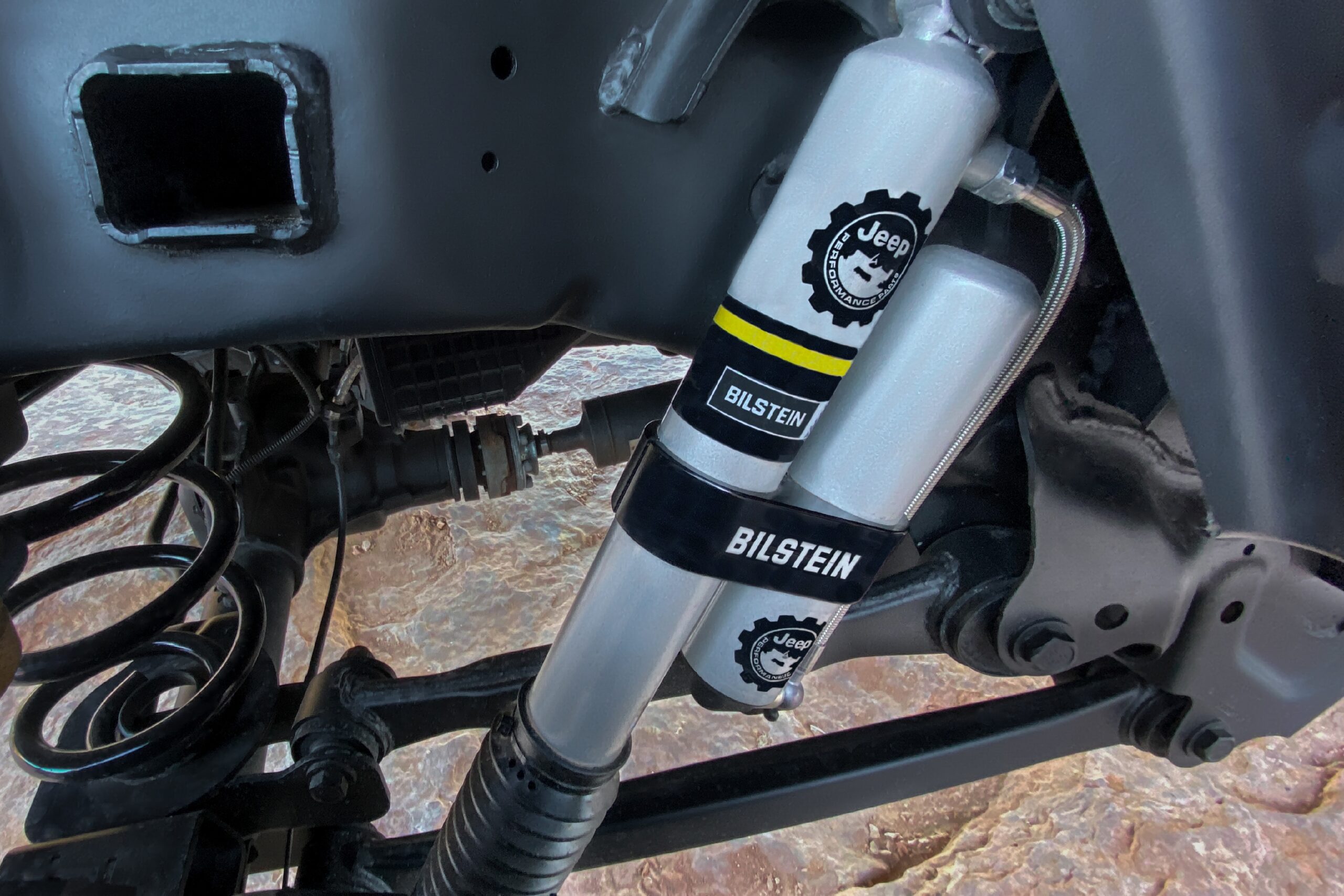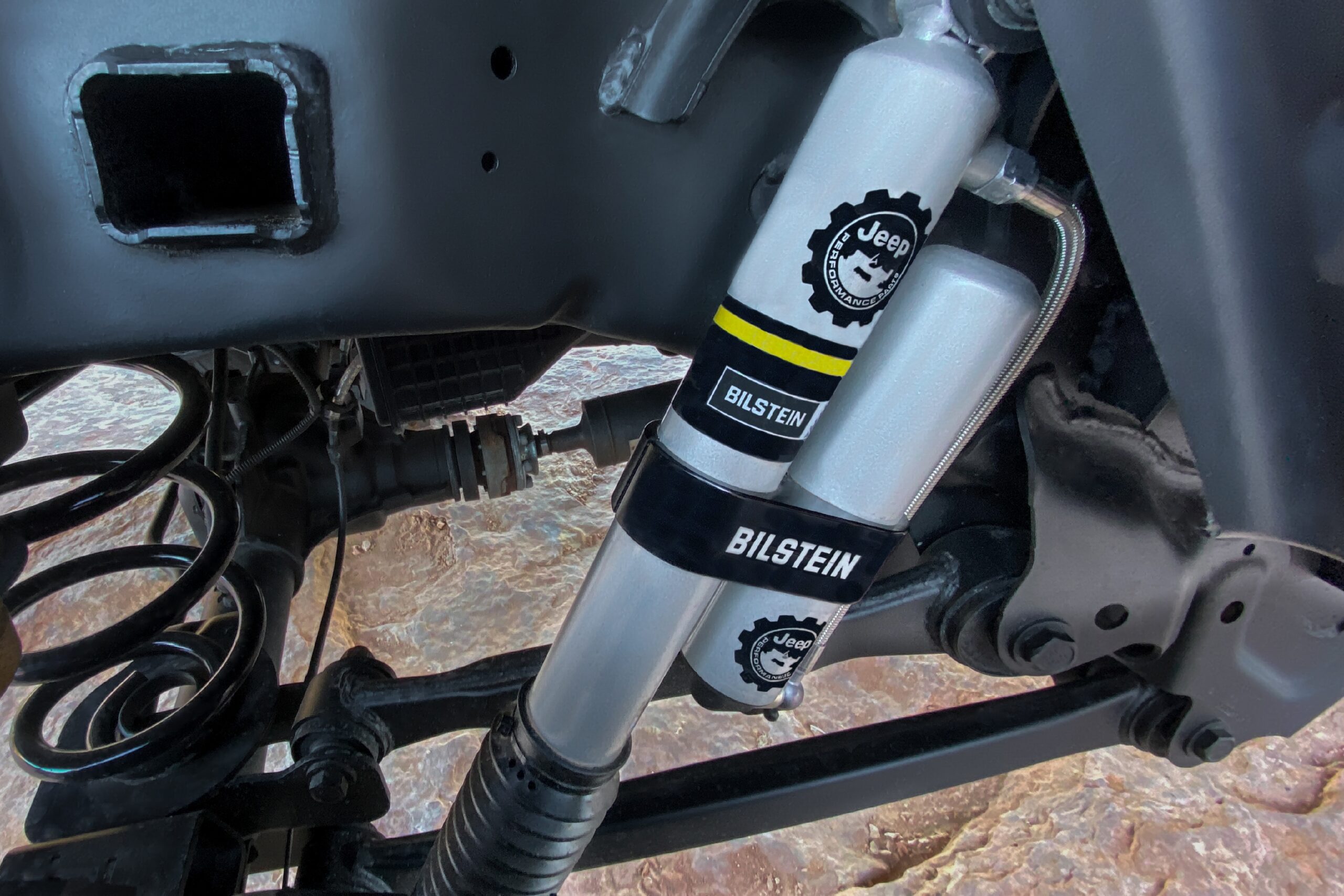 BILSTEIN and Jeep®: Powerful Collaboration    
Jeep® Performance Parts Announces New Upgraded 2-inch Lift Kit Featuring BILSTEIN Shocks   
Jeep® is taking its legendary 4×4 capability to a higher level for current Wrangler (JL) and Gladiator (JT) vehicles with an upgraded Jeep Performance Parts (JPP) 2-inch lift kit from Mopar that includes specially tuned BILSTEIN 46-millimeter monotube shocks with remote reservoirs.
New BILSTEIN shocks complement increased ground clearance and larger wheels and tires by offering consistent, fade-free performance in all conditions. In addition, a self-adjusting, deflective-disc valve reacts instantly to surface changes, giving the driver maximum control. Remote reservoirs increase oil capacity for greater heat dissipation, while a unique swivel banjo fitting allows for a 360-degree rotation of the flex hose for direct fitment while protecting the reservoir oil line from contact. The new bolt-on JPP lift kit is easily installed in stock mounting locations with no extra drilling needed.
"We are incredibly proud of our team for developing the perfect shocks tailored to elevate the off-road experience of Jeep's 2018 model-year and newer Wranglers (JL) and 2020 model-year and newer Gladiators (JT)," said Brian McCroskey, Key Account Sales Manager at BILSTEIN. "This achievement not only showcases our commitment to pushing the boundaries of performance and innovation but also strengthens the longstanding partnership between Jeep and BILSTEIN. Together, we continue to redefine what's possible on and off the trails, ensuring enthusiasts can conquer new terrains with unparalleled confidence and excitement."
Included in the new JPP lift kit are four springs, four BILSTEIN shocks with remote reservoirs, front lower control arms, front and rear stabilizer links, front and rear bump stops, assorted fasteners and the JPP badge. The kit is specially packed in a custom, reusable wooden crate branded with the JPP logo.
"We can't wait for our Jeep off-road community to experience the new Jeep Performance Parts lift kit with Bilstein shocks on Wrangler and Gladiator this summer," said Jim Morrison, senior vice president and head of Jeep brand North America. "There is nothing quite like legendary Jeep 4×4 capability for enthusiasts who want to tackle the toughest terrains."
The new JPP 2-inch lift kit is available for 2018 model-year and newer Jeep Wranglers (JL) and 2020 model-year and newer Jeep Gladiators (JT). U.S. manufacturer's suggested retail price is $2,095.